ASK Pravi invests in fast growing unlisted companies that have the potential to become leaders in their relevant markets. We partner with entrepreneurs who have the drive to scale-up their business and build a world class organisation.

Omni Hospitals
Omni is a multi-specialty tertiary care hospital company headquartered in Hyderabad. Omni is promoted by two experienced entrepreneurs and has a model of partnering with reputed local doctors to develop and grow the hospital operations. Omni is building a chain of hospitals focused on providing affordable, high quality healthcare in Tier I and Tier II cities in southern and eastern India.
www.omnihospitals.in

Indian Clothing League
Indian Clothing League (ICL) is a kids wear brand company. Its brand 612 League is sold through a pan-India network. Headquartered in Gurgaon, the company has manufacturing facilities in Ludhiana along with an in-house design studio. ICL is promoted by a husband-wife team, both of who are experienced professionals with textile and fashion industry background.
www.612league.com

Pressto
Pressto is engaged in the business of providing dry-cleaning, laundry and a range of cleaning and wardrobe services through retail stores across multiple cities. It has an exclusive master-franchise agreement with Pressto Enterprises of Spain for providing dry-cleaning, laundry and other allied services under the "Pressto" brand in India. Originating in Spain, "Pressto" is a worldwide laundry brand with more than 500 stores in more than 20 countries across Europe, Latin America and Asia. In India, Pressto offers premium garment care services as also upholstery, shoe and bag care services through its network of well-located stores. The company is run by a husband-wife team of professionals.
www.presstoindia.com

Hansa Cequity
Hansa Cequity is a marketing services company offering its clients a comprehensive suite of technology enabled services, such as strategy consulting, data management, customer analytics and insights, marketing optimization, campaign management, and digital experience. It works with leading Indian corporates across verticals including automobiles, banking, media and retail and has operations in Mumbai, Chennai, Delhi and Bengaluru. The company is run by a team of professionals with deep industry experience and is backed by RK Swamy Hansa Group, one of India's leading marketing communication and services groups.
The fund has fully exited from this portfolio company.
www.hansacequity.com

Spalon
Spalon is engaged in the business of providing salon and spa services at its outlets across multiple cities. The company operates three distinct brands namely Bounce (unisex salon), Oryza Spa (premium spa) and Kanya (ladies only salon). These brands cater to different segments with varying price points and offer full range of hair and skin related services and spa & service treatments. Company retails branded skin and hair care products and also runs an academy to train and source stylists. The company is promoted by a mother-son team, both of who are credited with launching and establishing the first organized and branded salon chain in south India.
www.spalon.in

All About Outdoor
All About Outdoor is an integrated outdoor media solutions provider that operates an outdoor media planning and buying agency along with an asset ownership business. The agency business includes a strategic alliance with Havas Media. The company specializes in ambient media touch points in malls and commercial buildings. AAO is promoted by three entrepreneur brothers with extensive experience in advertising and consumer businesses.

Suryoday Small Finance Bank Limited
Suryoday is a Small Finance Bank primarily focused on micro lending and is expanding into a wide range of businesses including mortgages and SME lending. Headquartered in Navi Mumbai, Suryoday primarily provides loans to Joint Liability Groups in Maharashtra, Madhya Pradesh, Gujarat, Odisha and Chattisgarh. Suryoday is promoted by a financial services veteran and is backed by marquee international and domestic institutional investors.

Sportz Interactive
N.A. Sportz Interactive is a digital media services company exclusively focused on sports data and content. It provides data analytics, content and value added services such as fantasy gaming platforms, web development applications and social media innovations to sports broadcasters and leagues. The company was formerly a subsidiary of STATS, LLC, a US-based sports data company. It works with some of the largest sport broadcasters and media houses, both domestic and international. The promoters have significant experience in the sports technology space and have built deep relationships over time.

Gho Agro
Gho Agro is a dairy company selling branded milk and milk products. It has a processing capacity of over 90,000 litres/day of milk and sells its products through a network of distributors reaching out to traditional and modern retail outlets across Chennai and other parts of Tamil Nadu. Besides milk, the company has significant proportion of sales from value added milk products such as curd, ghee, paneer and khova and has plans to further enhance their product portfolio. It has also entered the Karnataka market and plans to further expand its distribution foot print across southern India.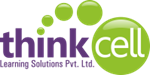 Thinkcell
Thinkcell Learning Solutions (earlier known as Gateforum Educational Services ) is a pan-India test preparation business for students appearing for entrance examinations at the undergraduate and post graduate levels. It is focused on students appearing for the Graduate Aptitude Test in Engineering (GATE).