ASK Pravi Capital Advisors Private Limited ("ASK Pravi") is a private equity investment advisory firm. ASK Pravi is a joint venture between ASK Group and Pravi Capital, a unique combination of a wealth management and advisory services institution with an experienced entrepreneurial investment management team.
INVESTMENT TEAM
We have one of the most experienced private equity investment teams in India, with over 100 years of cumulative multi-dimensional business experience, including over 50 years in the Indian private equity business. The five member senior team has experience working at prominent organizations such as ICICI Venture, Lehman Brothers, Ernst & Young, CRISIL, American Express, General Electric, Philips, PepsiCo and ITC. The managing partners have worked together in Indian private equity market for more than 15 years and have a successful track record of private equity investing in India.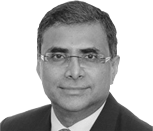 Jayanta Banerjee
Managing Partner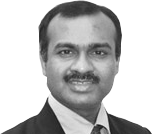 Sunay Mathure
Managing Partner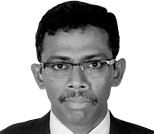 Shashidhar Jayaraman
CFO and Principal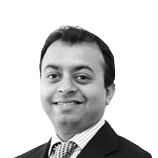 Ajitabh Banerji
Principal
FUNCTIONAL EXPERTS
Our functional experts bring in deep expertise in areas like finance, manufacturing operations, supply chain, brand and marketing. They assist portfolio companies to formulate and execute functional strategies to facilitate scale-up of their businesses. They have over 80 years of cumulative experience with renowned firms such as Cadbury, Philips, GlaxoSmithKline, Pidilite, MJ Logistics Services, SembCorp and Take Solutions.
Narendra Amare
Manufacturing Operations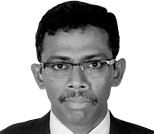 Shashidhar Jayaraman
Finance

Sugato Chandra
Supply Chain

Sujay Naik
Brand and Marketing